Adult Community Mental Health Services in Wales - Our Vision for the Future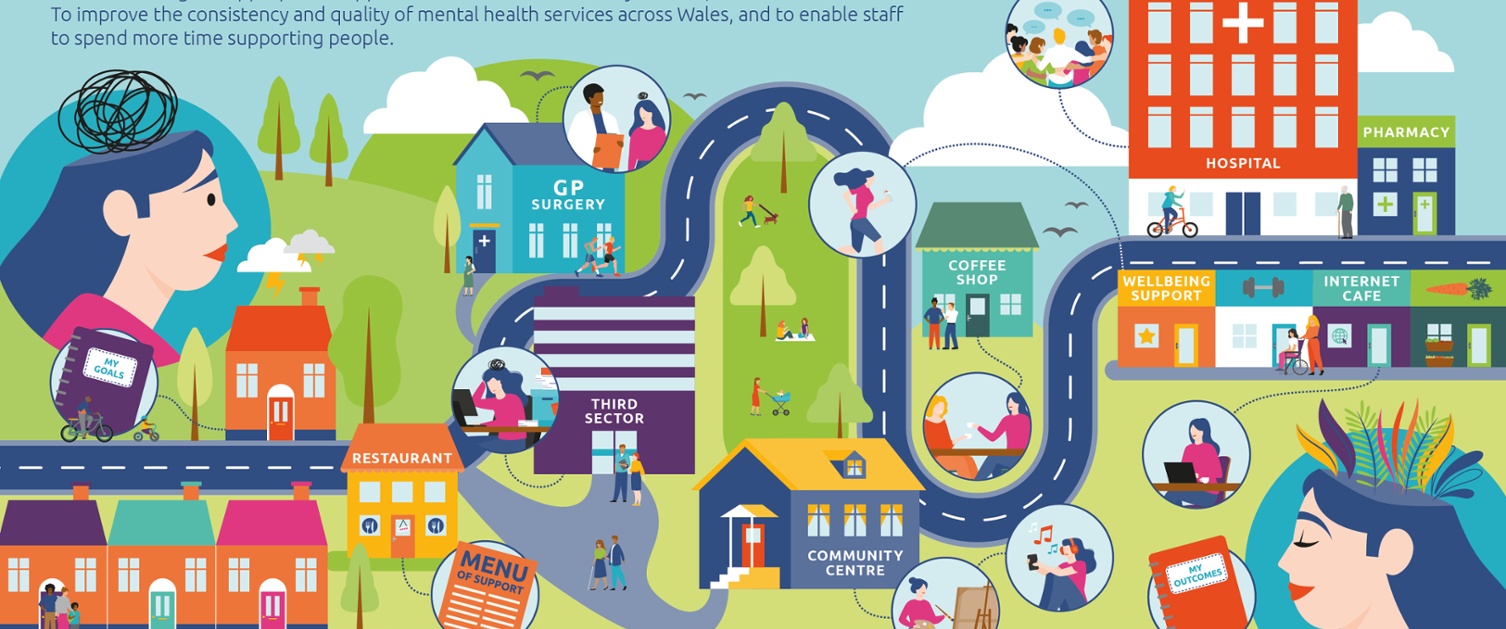 Introduction
The Welsh Government's Together for Mental Health Delivery Plan 2019-2022 (T4MH) (1) sets out the following action:
To work with partners to articulate what we want services to look like by setting a common set of values, reviewing models, learning from the evidence of the transformation fund, and producing guidance for Wales.
The purpose of this guidance is to describe what we want adult community services in Wales to look like, learning from good practice and working across all sectors to coproduce a common set of values, standards, and actions to realise this vision across Wales.
It has been 10 years since the launch of the Together for Mental Health strategy and community mental health service interim guidance publication, as well as a decade since the introduction of the Mental Health (Wales) Measure.
It is timely to look forwards to the next 10 years as we move to modernise our community mental health services.
Key questions considered through this review include:
What does good look like?
What is the core offer across community mental health services (CMHS)?
How do we ensure that the workforce has the necessary expertise, guidance, knowledge and skills, and that staff are appropriately supported to deliver effective care and treatments based on research and evidence?
What are the areas where we should focus service development? How do we implement cycles of continuous improvement across services?